We offer the innovative 90 Kg Gas Cylinder as a replacement for the 48 Kg cylinders being used on your site. The 90 Kg cylinder is the same height as a 48 Kg only a bit wider and easily fits into an existing 48Kg installation.
(If you would prefer to order some more 48 Kg cylinders from us, click here).
We offer Automatic Refills - The 90 Kg cylinders placed on site are monitored by a Smart Device which alerts us as to when you have used around 57% of your total installed capacity.
The 90 Kg solution affords us the ability to offer you better bulk prices and you also don't lose out on the 10% - 15% of gas usually left at the bottom of a standard 48 Kg bottle.
We then send a small gas truck to fill your bottles, only charging you for the amount of gas you have used. You will be notified when we are on our way to deliver and you will receive your invoice after filling.
Please contact us on 086 1000 427 or info@gotgas.co.za to arrange a meeting to discuss placement of our 90 Kg Cylinders.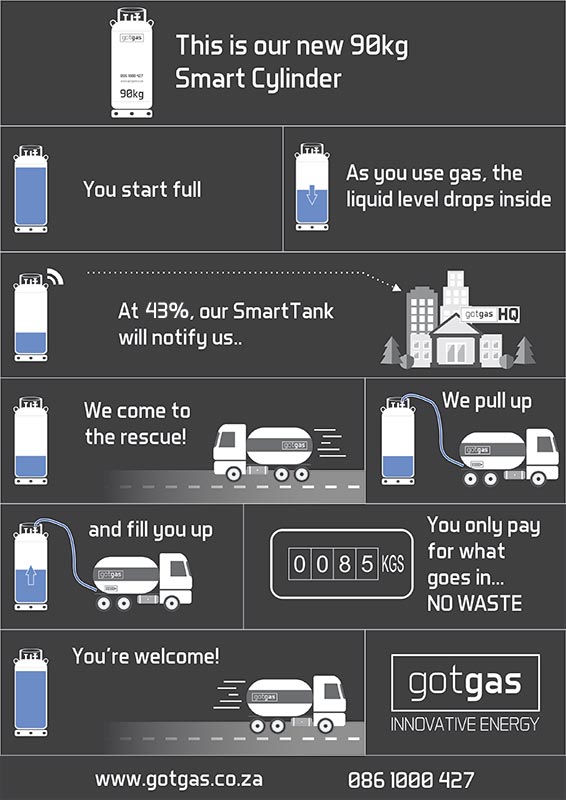 Prepaid LP Gas units, purchased in Kgs. You will be sent a text message and email confirmation after payment is received and recharge is successful.